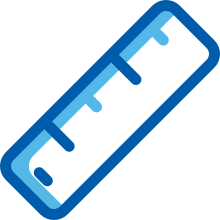 Bukalong

Pasture Forecast

Last update: 3 days ago
---
GrassGro Farm System Model
Livestock
Enterprise
Self replacing Merino flock (45kg mature ewe weight)
Lambing/Weaning
11 Sept / 15 Dec
Ewe Replacements & Wethers
Ewe replacements enter main flock on 2 Jan around 16 months of age. Surplus young ewes are sold at 15 months of age (Dec). Wethers are retained for another year and sold between May and July.
Annual DSE Rating
9.8 dse/ha
Environment
Pasture
Phalaris, tall fescue, white clover and sub clover
Climate
Based on SILO Gridded data (last 30 years).
Projected green herbage available relative to historic variation
Current Growth
(modelled)
0kg/ha/day
Summary
There is currently no green herbage available
Poor conditions until December 26 will result in pasture availability in the bottom 25% of years on record
Average conditions will see pasture availability in the bottom 50% of years on record
Really good conditions will see pasture availability in the top 10% of years on record
Plant available soil water (modelled)
Current PAW
(3 day average)
0mm
Summary
Plant available water (calculated as an average over the last 3 days) represents water held across the entire pasture root zone
At this time of year, for the wettest 10% of cases the soil has held 34mm or more and is currently holding 0mm
Currently the PAW is dry relative to historic variation
Ground Cover
Chance of falling below the minimum ground cover target
(if no changes are made)
0%
Summary
Ground cover should be managed carefully and maintained at over critical level of 70% to prevent erosion
Current ground cover of 0% is less than the minimum ground cover target
There is a low risk (0% chance) of dropping below this level
Female Condition Score
Current condition score
0
Summary
Condition scores are currently well below average for this time of year
Poor conditions until December 26 will result in a condition score well below average, supplementary feeding is likely to be required
Average conditions will see a below average condition score, supplementary feeding may be required
Really good conditions will see a below average condition score, supplementary feeding may be required
Stock Weight
Summary
Potential liveweight of weaned male progeny from the forecast pasture levels
There is a 50% chance of animals reaching 22.4kg by the end of the Forecast Period
Male weaners average weight
22.6kg
Female weaners average weight
34kg
Feeding Projections for Weaners
Summary
The amount of supplementary feed per head per day and the time when feeding will start at 3 percentile levels
Feeding is estimated to start on September 01
Total Supplement Fed
Summary
The probability of the total supplement fed in the three month forecast period exceeding the value shown on the horizontal axis (kg/head) for the 3 age groups of females
There is a 10% chance of needing to supply feed to maidens, a 50% chance for mature females and a 100% chance for weaner females